Hachioji - A MICE-oriented city rich with nature,
where industry and academia work together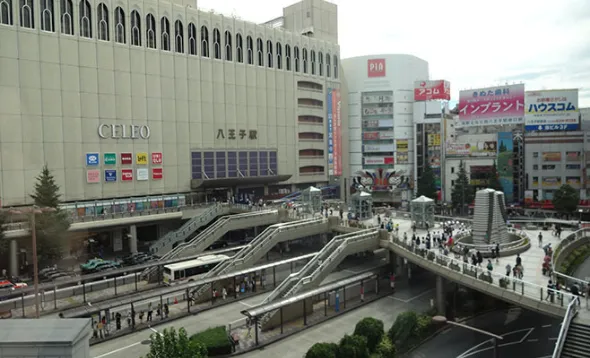 The latest technologies. Modern architecture. One of the world's finest business environments, expanding the boundaries of science and commerce. These aren't the only allures of Tokyo. Hachioji, located less than an hour from the center of Tokyo, is one of the finest cities in the Tama region of the Tokyo Metropolis, rich in nature and teeming with students. Its abundant regional resources make it an excellent MICE site.
Hachioji is nestled in the Tama Hills in western Tokyo. It is a verdant oasis showing a different side of Tokyo than that seen in places like Roppongi or Marunouchi. It also has 21 continuing education institutions (universities, two-year colleges, and vocational schools), and roughly 95,000 students study here, making it one of Japan's top academic cities. Universities, companies, and private sector companies coordinate and collaborate to leverage the expertise of universities in joint research projects. The strong ties with academic institutions make Hachioji the perfect place for international conferences.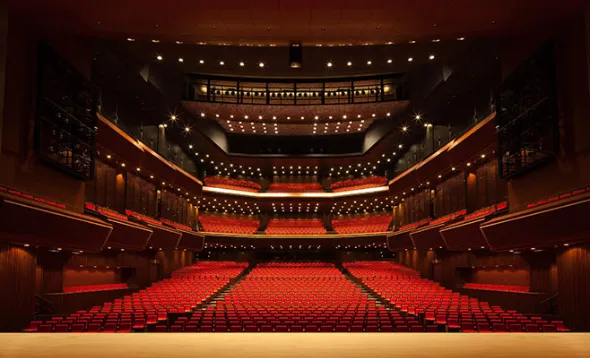 Led by the Hachioji Visitors & Convention Association, Hachioji leverages a broad range of experience and know-how regarding supporting MICE events such as academic conferences, trade shows, and international conferences. It has established a system for welcoming and assisting events, providing information regarding facilities that can be used for meetings and events, and offering consistent and integrated support to organizers and companies, from event planning to the actual event execution stage. Furthermore, leveraging its qualities as an academic city, Hachioji coordinates with the Consortium of Universities in Hachioji, comprising 25 local universities, two-year colleges, and vocational schools. The Consortium carries out projects focused on community contribution support activities by students, information sharing by universities, and providing support to international students, expanding the future potential of Hachioji as a MICE site.
In spirit with the local eagerness to attract international MICE events, Hachioji opened a large convention and conference center in 2022. Hachioji is easily reached from central Tokyo in 50 minutes by train or in 40 minutes via the Chuo Expressway, making it a hub of wide-ranging industrial exchange.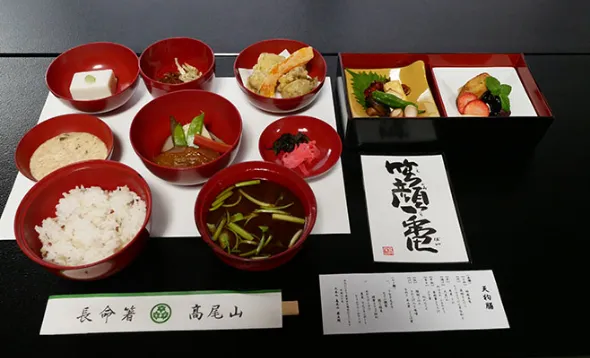 A city that fuses nature and culture
The beauty of Hachioji provides even greater value to Hachioji as a MICE site. It is home to the first area in Tokyo to be designated as a Japan Heritage site, and is blessed with lush nature, such as Mt. Takao, which was awarded three stars in the Michelin's Green Guide for Japan. In Hachioji, you can experience both history and culture through the city's over 100 shrines and temples. Mt. Takao has a cable car and a chairlift, together with a multitude of attractive hiking courses rich in variety, that put visitors in touch with the diverse bounty of nature and a treasure trove of animal and plant life, despite being located just 50 kilometers from central Tokyo.
Those wanting a traditional cultural experience should visit Takao-san Yakuo-in Temple. The temple offers ascetic training programs in which participants can take a step back from their day-to-day lives and take a closer look at themselves. There is also traditional Buddhist vegetarian cuisine, which for centuries has been eaten by ascetic hermits following the religious teachings of Shugendo when they visited this sacred mountain. Another recommendation is the Ukai Toriyama restaurant. Diners can savor charcoal-grilled chicken and ingredients from the local mountains, prepared with care by skilled chefs, in a tatami mat room of this sukiya-zukuri style building, surrounded by a beautiful Japanese garden.
In the warm, open, and welcoming environment of Hachioji, visitors can meet with locals and experience nature, cuisine, art, sake, and all of the other wonderful things Hachioji has to offer.Of course, many accommodations can be found in the heart of Hachioji, so the city can also welcome groups.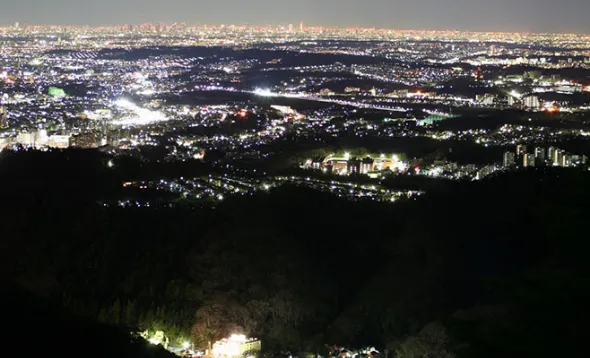 A well-balanced MICE city with a natural environment for conferences and events
As an avid promoter of MICE events, Hachioji provides perfect opportunities for cooperation with local businesses including traditional industries, sophisticated manufacturing companies, and universities. The city's hospitality leads to the success of various types of MICE events, including sporting events. The entire Hachioji community works to assist MICE events in using the city's abundant resources to provide event attendees with an invaluable experience that stands apart from the typical urban stay thanks to the beautiful natural environment in the outskirts of Tokyo.