Nihonbashi - Fusing history and innovation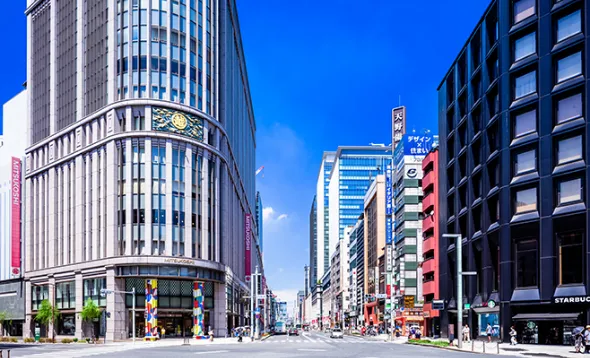 Delegates coming to Tokyo can enjoy culture, tradition, science, technology, fashion, food, and more. One of the features of Nihonbashi's business event area is that it allows people to enjoy all of these in a single location, providing it with allure unparalleled elsewhere.
Nihonbashi was named after the Nihonbashi Bridge, which straddles a river that passes through the heart of Tokyo and into Tokyo Bay. The Nihonbashi area offers superb access for Japanese and international participants. It is located near the Yaesu Exit of Tokyo Station, so it can be quickly and easily reached from anywhere in Japan by the Shinkansen bullet trains or through major airports. This makes Nihonbashi one of Tokyo's most important business areas. Event participants who wish to leverage the benefits of the area while seeking out extraordinary experiences can travel by water from Haneda Airport, enjoying the Nihonbashi area from a totally different vantage point.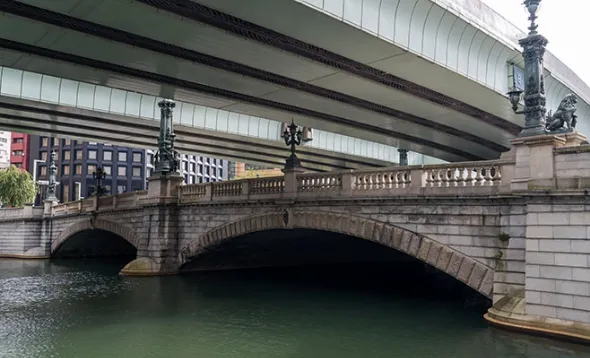 400 years of history
Nihonbashi is named after the Nihonbashi Bridge, a Tokyo landmark for over four centuries. It was built in 1603, and its current beautiful stone design dates back to 1911. The bridge played a major part in the development of the Nihonbashi area as a commercial and financial center. In the Edo era, this was the intersection and terminus of two critical trade routes, the Nakasendo and the Tokaido. Nihonbashi continues to be the center of Tokyo, and distances from Tokyo to other parts of Japan are measured from this point.
The Nihonbashi area has 400 years of business history as a trade center. In 1904, Japan's first department store, Mitsukoshi, was opened here. The Mitsui family, one of Japan's leading kimono wholesalers for centuries, built up Nihonbashi as a trading area, making it an ideal site for business events. Event organizers can plan events that leverage Nihonbashi's history of business in all kinds of commercial sectors.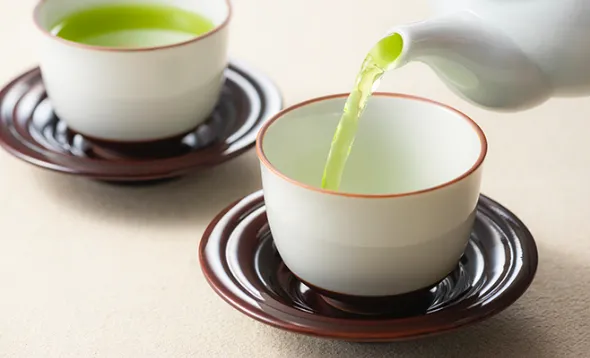 A commerce center that everyone should experience
Nihonbashi has been especially famous as a medicine wholesaling and food business district since the Edo era (1603-1868). Takeda Pharmaceutical, Daiichi Sankyo, Astellas Pharma, Kissei Pharmaceutical, Chugai Pharmaceutical, Zeria Pharmaceutical, and other world-class pharmaceutical companies have their head offices here. Nihonbashi's strong ties to the medical and pharmaceutical markets make it a perfect choice for healthcare-related events.
Nihonbashi has also long been a culinary center, and companies such as Ninben and Yamamotoyama, which have been selling food and beverage products such as dashi broth and sencha (steamed green tea) since the 1690s, have their head offices here, too. Holding business events in Nihonbashi, home to these long-established companies, would be of tremendous significance.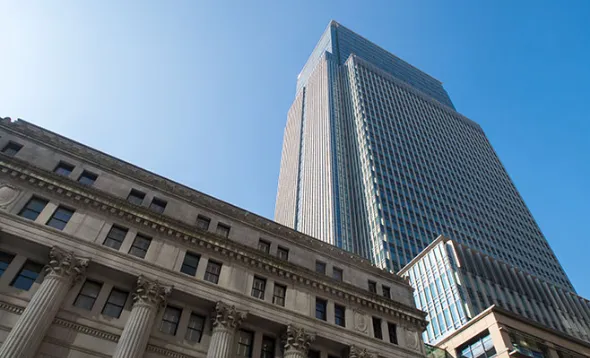 A selection of facilities for groups of different sizes
Not only is Nihonbashi easily accessible from facilities in other parts of Tokyo, but planners can fully leverage its infrastructure, such as the Mandarin Oriental Tokyo hotel, to provide hospitality to event participants. Arching high into the sky, the Mandarin Oriental Tokyo has 157 guest rooms, 22 suites, a spa, and over 16 event spaces, accommodating up to 260 people. Its view of Nihonbashi's scenery is unrivaled. COREDO Muromachi Terrace was opened in the fall of 2019, adding a new event space to this growing and developing area.
Nihonbashi, a blend of new and old, fusing commerce and creativity, is a must-see for all event participants visiting Tokyo.