Shibuya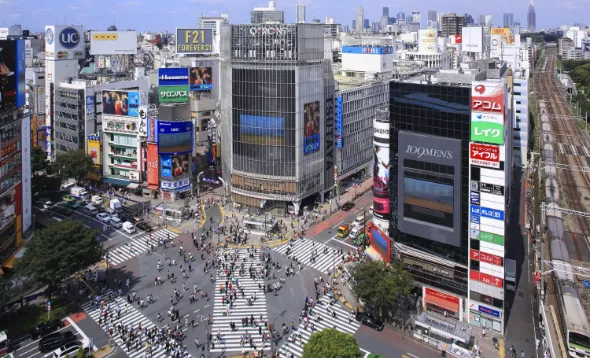 The sight of thousands of people rapidly walking through Shibuya Scramble Crossing is one of Tokyo's most iconic views. Whether filmed from overhead or at ground level, the crossing has been featured in photo shoots, television programs, and movies such as Lost in Translation or Resident Evil.
Shibuya is a center of Japanese culture and entertainment, and one of Tokyo's most lively and fashionable areas. Young people go to shop, dine, and show off their fashion. For business people, Shibuya is a center for creative startup companies and high-tech corporations. There are many diverse commercial and office buildings within a kilometer of Shibuya Station, making Shibuya the perfect place for business events, from corporate conferences to incentive travel, thanks to the synergy created between entertainment and business.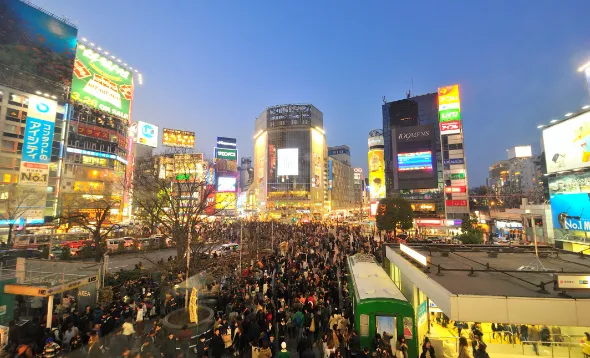 Connecting people, transportation, and technology
Shibuya is a popular area due to the convenience offered by its highly developed rail network. It has become one of Tokyo's most lively and influential areas, both from a sightseeing and a commercial perspective. The redevelopment of the area, creating an ideal urban vista, has reinforced the love residents feel as they have watched Shibuya grow in popularity. It's an area where you can feel Tokyo's pulse, connected through 5G and other state-of-the-art technologies.
Shibuya is linked to Tokyo's main airports by high-speed trains, so it is ideally situated for local and international travelers. In addition to its convenient rail access, it is also highly accessible by bus and car, making it easy to travel to and from Haneda Airport and Narita Airport, and neighboring areas such as Harajuku, Omotesando, and Ebisu.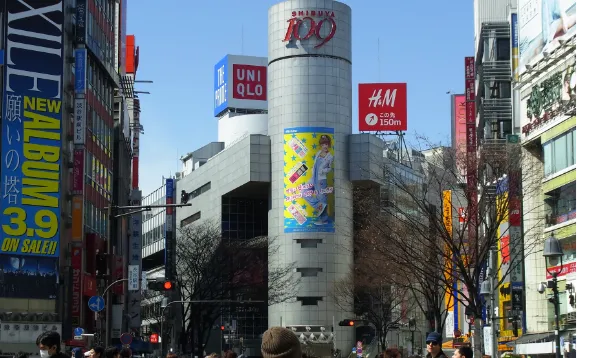 An area of entertainment and culture
Shibuya is situated in the heart of the city, and is seen as one of Japan's key entertainment and culture centers. That makes it an ideal site for meetings and incentive travel where participants can experience the country's lively modern culture.Shibuya is an exemplary event site for creative companies, technical personnel, and rapidly growing startups.
From Shibuya 109, a popular shopping spot that features cutting-edge fashion, to the National Noh Theatre, Shibuya has diverse options to fit the tastes of any event participant. There is the famous Hachiko statue, Miyashita Park, the New National Theatre Tokyo, and countless bars and restaurants of every type. The area's hospitality ranges from local outdoor shops and traditional markets to Michelin-starred restaurants, famous nightclubs, and popular bars. Shibuya is a city that never sleeps.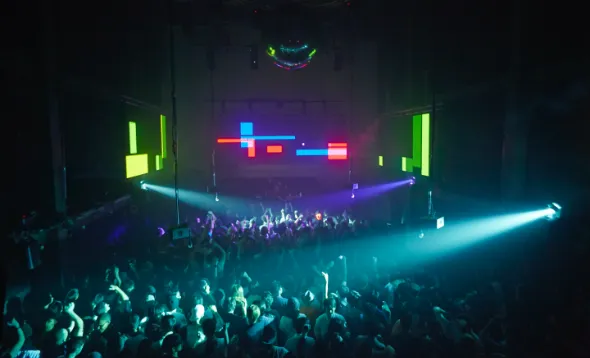 Enticing for everyone
Shibuya attracts the young and fashionable, and, starting in the late 1990s, became popular as Japan's IT and new technology center. This led to a boom in office development, which drew many manufacturers into the area. It is now home to major IT, apparel, and entertainment companies, such as Google, DeNA, GMO Internet, CyberAgent, and Trend Micro. Thanks to the atmosphere of the area and the companies in it, the area has become a regular host of events in the fashion, culture, music, and technology fields.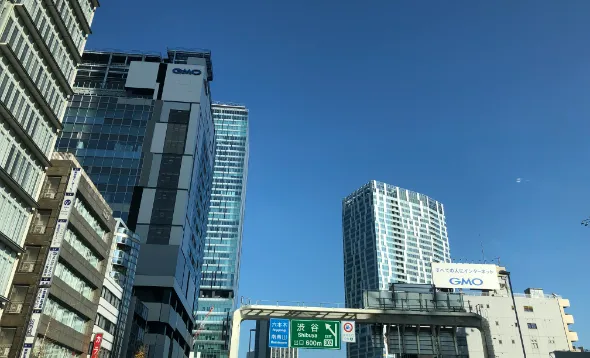 Once in a century
The Shibuya Station area redevelopment project, a once-in-a-century endeavor, is scheduled to end in 2027, but it is already changing Shibuya. New buildings and modern cultural and entertainment facilities are being developed, creating even more excitement in the event industry regarding Shibuya's future. The area's hotels already include Shibuya Excel Hotel Tokyu and Cerulean Tower Tokyu Hotel, and new facilities are constantly being opened. Along with Hikarie Hall, these facilities provide event organizers and participants with fantastic MICE opportunities.
Shibuya has maintained a central position in the city's progress. It has continually evolved through the years, making it an excellent site for stimulating and creative business events, now and into the future.