SDGs initiatives are becoming increasingly important in attracting and holding business events.
Let's look at some SDGs initiatives being carried out at different sites around Tokyo.
Marunouchi
Marunouchi promotes well-being through the Imperial Palace special running program
Marunouchi lies between Tokyo Station, a major transportation hub, and the verdant Kokyo Gaien National Garden. Here, visitors can enjoy the contrast between the city and nature and participate in a wellbeing-focused Imperial Palace special running program*.
As part of this program, carried out with the assistance of world-famous Japanese sporting goods company ASICS, a Run Station has been set up in the Marunouchi area. A professional coach runs with MICE group participants on the 5-kilometer course that circles the Imperial Palace, a course famous with runners. The coaches advise runners regarding their running form and point out the key sights of the Kokyo Gaien National Garden area. The program is a perfect team-building activity as it refreshes participants' minds and bodies while they take in the beautiful scenery of the Imperial Palace.
* This program was adopted by JNTO in 2021 as one of its post-COVID incentive travel programs, and information on the program is available on the JNTO website in seven different languages.
https://www.japanmeetings.org/japan-incentive/contents/detail/1912.html
Information regarding other MICE-related sustainability promotion efforts in Marunouchi is available on the DMO Tokyo/Marunouchi website.
https://bit.ly/38mb735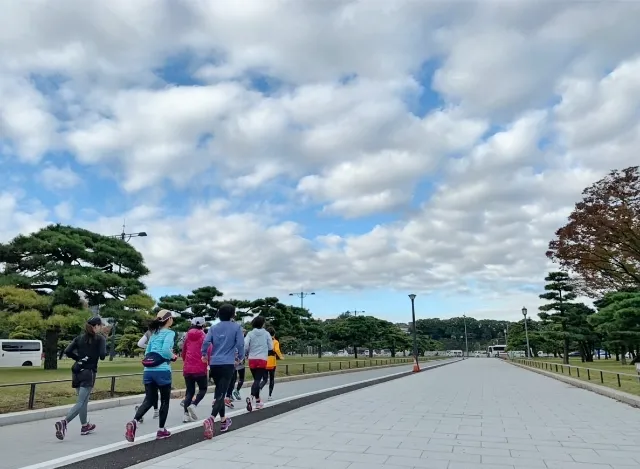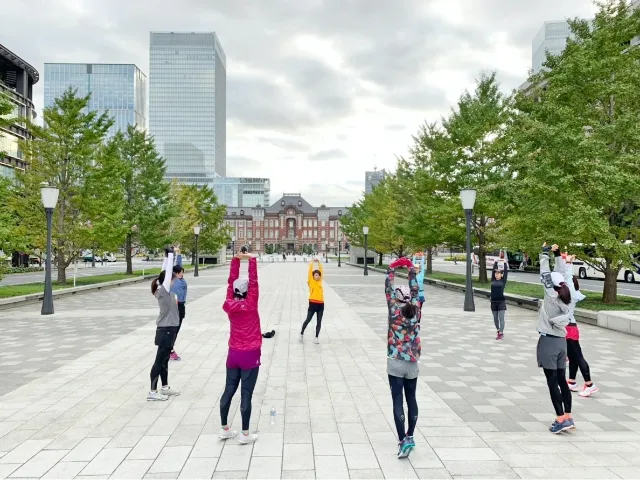 Roppongi
SDGs workshops for members
DMO Roppongi holds periodic workshops that cover various topics involving MICE promotion. A series of SDGs-themed workshops have recently been conducted as DMO Roppongi strives to share information and foster a greater understanding of SDGs.
SDGs initiatives can cover a broad range of activities, and some members have wondered what exactly qualifies as an SDGs initiative. That's why member companies tackling SDGs, including companies outside the MICE sector, have discussed their initiatives in detail at these SDGs-themed workshops, providing real-world examples. Many members have shared that through the workshops, they realized that some of the activities they were already doing were SDGs activities, so the workshops have provided excellent opportunities for learning new things and gaining new insights.
DMO Roppongi also invited experts on overseas MICE to give presentations on international SDGs measures. Participants learned about overseas MICE approaches to SDGs through actual examples of SDGs activities. These fruitful workshops also taught participants key issues, such as SDGs considerations when accepting MICE from overseas.

Tokyo Waterfront City
Pioneering energy and resource initiatives in facilities and the local community
Since it was first built, the Tokyo waterfront has featured a district heating and cooling system. This supplies heating, cooling, and both hot and cold water generated by plants in Daiba, Aomi, and Ariake Minami via pipes in shared conduits that run through the area. The Daiba and Ariake Minami plants also use waste heat generated from waste processing plants to fight global warming by reducing CO2 emissions and using energy more efficiently. In addition to community measures, individual facilities are also implementing their own initiatives.
Tokyo Big Sight, one of Japan's leading convention facilities, is working to achieve SDGs 7, "Affordable and Clean Energy," by using LED for its exhibition hall lighting, reducing its power consumption, and reducing its CO2 emissions. A solar power system has been installed in the South Exhibition Halls, and the facility is promoting the use of renewable energy. Tokyo Big Sight also aims to reduce the amount of waste it produces to achieve SDGs 12, "Responsible Consumption and Production." It is recycling the waste that is produced by exhibitions, promoting the reuse of resources such as turning organic waste from restaurants in the site into animal feed and preventing illegal waste dumping by appropriately supervising waste disposal and processing.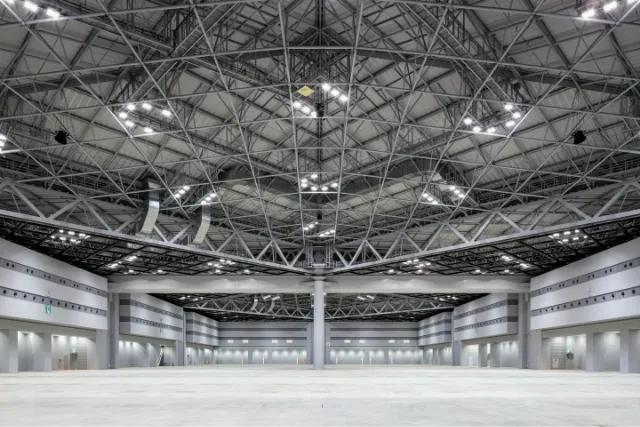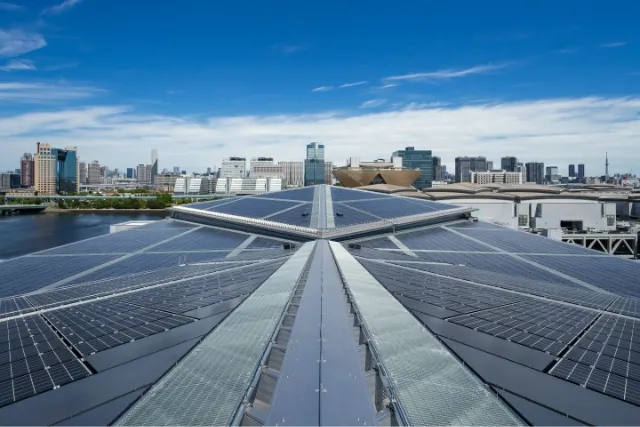 Nihonbashi
Holding events focused on regional revitalization, D&I, and decarbonization
In November 2021, Nihonbashi Muromachi Area Management held the Nihonbashi Sustainable Summit 2021. The Nihonbashi area has a firmly established community that carries on the wisdom and the spirit of mutual assistance of the Edo era. Companies, merchants, and people work together, bound by mutual respect, as they collaboratively create. The area is compact yet abundant with MICE facilities, and Nihonbashi Muromachi Area Management used these features of the community to hold the summit as an integrated MICE event.
The theme of this event was "regional revitalization, D&I, and decarbonization." The diverse companies of the Nihonbashi area came together to share information about the issues they were facing in their initiatives, along with their accomplishments, intending to create a new community of collaborative creation. This summit provided participants with a uniquely rich experience only possible through in-person, multi-site events. It featured joint events with companies from Nihonbashi, where the spirit of mutual aid runs strong, using different halls or facilities based on the nature of individual events. There were speeches from veteran shops that provided a glimpse of their culture and history, and a liberating, open after-summit party in an outdoor venue.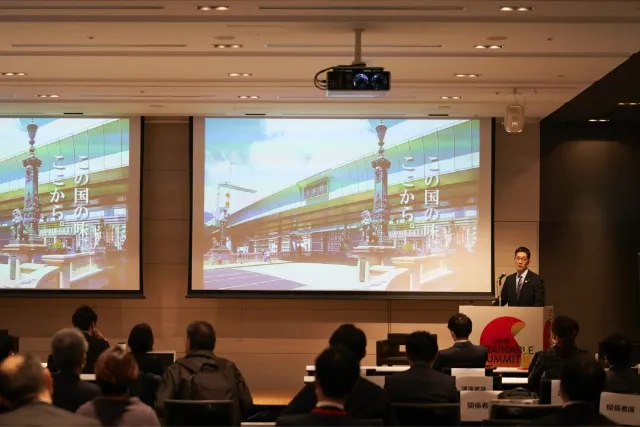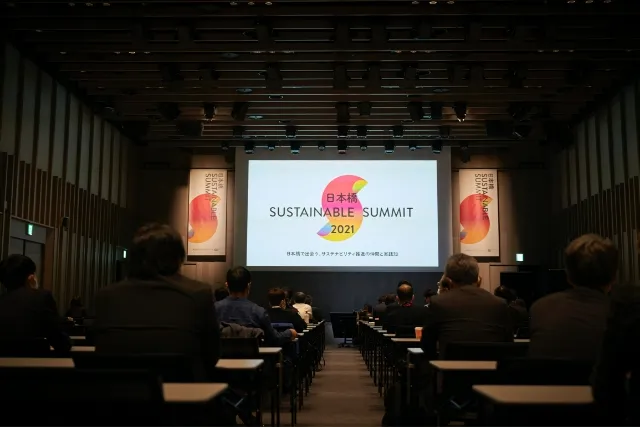 Shinagawa
Diverse SDGs initiatives, from business-specific efforts to measures coordinated through entire areas
Long ago, the Shinagawa area is said to have contained staging posts, where travelers could replace their exhausted horses with fresh animals. Now, it is home to Shinagawa Station, the closest hub station to Haneda Airport. Takanawa Gateway Station was opened in 2020, and development work on the station continues to be carried out. The Shinagawa area has long flourished as a gateway to the city, a place that brings people together. It also has many cultural assets, such as temples and facilities with beautiful and historical Japanese gardens. DMO is promoting SDGs efforts against the area's backdrop of dedication to passing on traditional culture to future generations and taking good care of the environment.
Companies in the area are pioneering efforts such as introducing digital transformation (DX) in MICE events and conducting "green slow mobility" demonstration testing. They are also working to reduce food loss and coordinating with other companies in the region to effectively utilize unused farm products from other prefectures (such as fruits that haven't been sold due to failing to meet specification standards), passing on traditional culture through classes in local elementary schools, and carrying out a variety of other initiatives.
In addition to enterprise-specific initiatives, in 2021, a new program was launched: companies, schools, and residents in the Takanawa Gateway Station area began growing hops, one of the ingredients used in brewing beer. Through this hops-growing community activity, participants hope to foster greater collaboration and communication.
DMO Gateway Shin-Shinagawa is highlighting the distinctive qualities of each of the enterprises in the area and enhancing its collaborative efforts with local residents and other communities to promote the attraction of sustainable MICE events.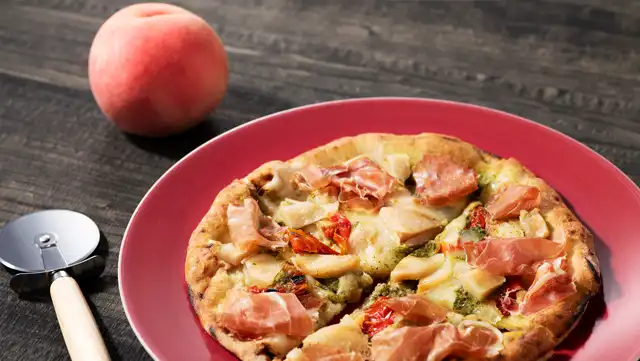 Hachioji
Hosting of the final round of the 19th AXA Brave Cup Blind Soccer All-Japan Championship Tournament
In January 2022, the final round of the 19th AXA Brave Cup Blind Soccer All-Japan Championship Tournament was held in the Hachioji Area.
The mission of the event's organizer, the Japan Blind Football Association (JBFA), is "creating a society in which mingling and interaction between those with and without vision impairments is commonplace." The event itself was envisioned as being a microcosm of this ideal. The tournament was held with the support of Hachioji City and the Hachioji Visitors & Convention Association, and was attended by people such as the mayor of Hachioji. Through the event, they sought to promote social inclusivity and equality for people with disabilities.
The Hachioji Visitors & Convention Association called for those attending the tournament to take their trash home so MICE participants could contribute to Hachioji's SDGs activities through this local custom.
Hachioji City has a population of over 500,000 and has been ranked as the Japanese city with the least amount of per capita trash for three consecutive years (as of April 1, 2021). Industry groups, companies, residents, and students work together to take on environmental issues and produce notable results.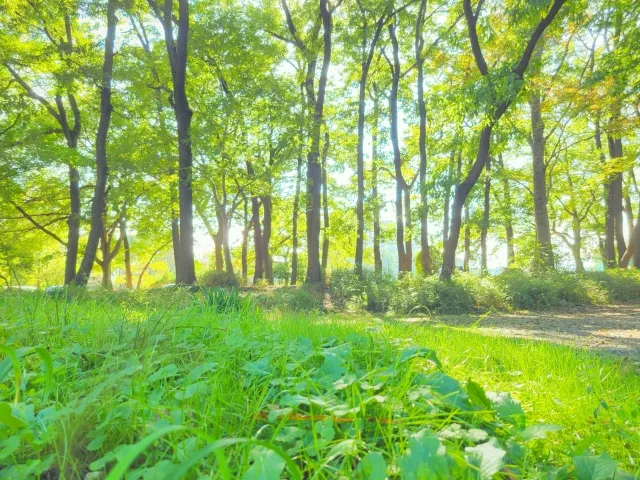 Tachikawa
Protect Tokyo's water sources! The Tama River Cleaning Activity
The Tachikawa area has a new type of activity, the Tama River Cleaning Activity, in which participants raft down the Tama River in the beautiful nature of Okutama and pick up trash from the river and its shores. The event is easy to participate in as all participants need to bring is a change of clothes. The event is a lighthearted competition between teams of rafters to see who can collect the most trash. The Tama River Cleaning Activity also allows participants to reflect on the natural environment and their own lifestyles. Before boarding the raft, a former second-place title holder of the World Rafting Championships gives the rafters a speech. This event can be enjoyed by everyone, even those who have never been rafting and those who cannot swim. After the river cleaning, there is a presentation regarding the forests in Okutama at the head of the river, which supplies the city of Tokyo, and about the area's environmental protection efforts. The program reaffirms the importance of keeping the Tama River clean and the tremendous contributions the cleaning activities make to the global environment.
Website: https://mice.tokyo-tachikawa.org/experience/1162/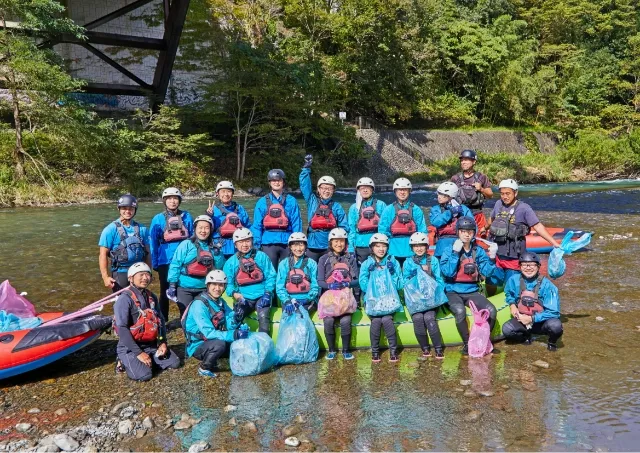 Shibuya
One of Japan's pioneering diversity & inclusion initiatives
Shibuya has defined its Basic Concept as "Shibuya - A city that turns difference into strength." Industry, the public sector, and the private sector throughout the area work together as one to advance some of Japan's most ambitious diversity & inclusion initiatives*.
Since 2012, Tokyo Rainbow Pride, Japan's largest LGBTQ awareness-raising event, has been held yearly in Yoyogi Park. In 2015, Shibuya enacted the Ordinance for Promoting Respect of Gender Equality and Diversity in the Ward and began issuing partnership certifications to same-sex couples to help them live communal life together like married couples.
The Shibuya MICE Association is a member of the International LGBTQ+ Travel Association (IGLTA), a global LGBTQ tourism organization, and is raising awareness to ensure that all business events held in Shibuya are free of prejudice and discrimination.
*What is Diversity & Inclusion?
Diversity & Inclusion is a mentality of respecting differences of gender, nationality, age, physical ability, religion, and philosophy, creating an environment where everyone can realize their full potential.





SHIBA, Tokyo Bay
The Takeshiba Shin Hakkei (eight new landscapes) and Takeshiba Tidal Flat biodiversity conservation initiative
DMO SHIBA, Tokyo Bay covers the Hamamatsucho, Takeshiba, and Shibaura areas, a diverse environment that includes sea transport and tidelands. Many of DMO SHIBA, Tokyo Bay members have a strong interest in the environment and conduct sustainability initiatives.
At Tokyo Portcity Takeshiba, the Takeshiba Shin Hakkei building seeks to conserve biodiversity through eight landscapes: Sky, Bee, Rice Field, Garden, Aroma, Water, Island, and Rain. In the Rice Field and Garden areas, visitors can try their hands at planting and harvesting rice, vegetables, and herbs and attend workshops regarding environmental conservation. They can experience the harmony between biodiversity and Japanese culture. Port Hall/Port Studio are also taking part in the CO2 Zero MICE. This service package, offered by JTB Communication Design, offsets the power used at MICE sites with renewable energy, resulting in events with net zero effective CO2 emissions. The initiative has drawn a great deal of attention from MICE operators.
Takeshiba Tidal Flat, part of WATERS takeshiba, is a conserved tideland area. It was created to protect and restore the Tokyo Bay environment, which once teemed with shellfish and other ocean life. Visitors to the tideland can observe the natural ecosystem or try their hands at fishing. Together with the ship transport that can be experienced to and from Takeshiba, the area provides MICE content that traces the history of the area, which developed in step with the waterside environment.