Marunouchi
The Otemachi, Marunouchi and Yurakucho areas are located in central Tokyo. They provide convenient access to Tokyo Station, and many others. Major companies in and outside of Japan have been integrated to make this area the focal point of economic activity as an international business center. DMO TOKYO Marunouchi is an organization that aims to revitalize Marunouchi through MICE that bring all sorts of people together, and it has assembled top-class resources, including hotel meeting facilities and unique venues, in the heart of the Metropolis. DMO TOKYO Marunouchi and its community look forward to welcoming clients as a major pillar of urban-style business events, and so utilize its recourses in the best possible way.
This beautiful area with its well laid-out street plan centered on Marunouchi Naka-dori Avenue, the historic Tokyo Station Building, and abundant greenery, including the Outer Gardens of the Imperial Palace, which extend along the entire western side of the area, is attracting many MICE participants.
INFORMATION for BUSINESS EVENTS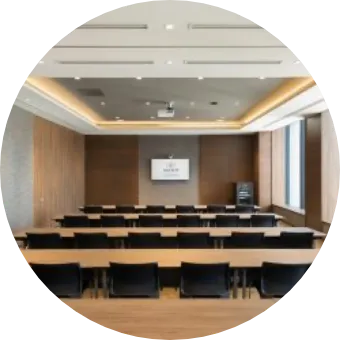 Convention Facilities
(Number of convention facilities)
24
The area features both convention facilities and banquet halls. Located in the center of Tokyo, it ensures convenient access from all over Japan, and includes numerous access routes and train stations. This means that all of the convention facilities are close to stations and boast outstanding accessibility.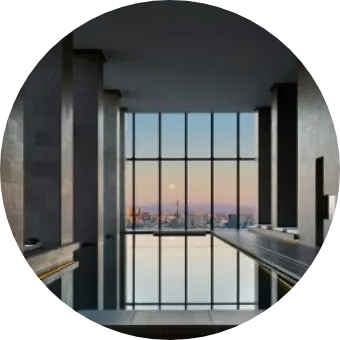 Accommodations
(Number of guest rooms)
2482
Many world-famous luxury hotels, including a facility that won a Five-Star award from Forbes Travel Guide, are located in this area. Time-honored Japanese luxury hotels and hotels suitable for business use are also located here.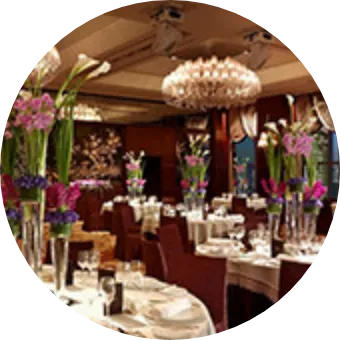 Banquet Halls
(Number of banquet halls)
64
The area provides multiple options of large-scale banquet facilities, each with a capacity of more than 1,000 people. These banquet halls are also used frequently as venues for after-events of conferences held at Tokyo International Forum, which is the most popular convention facility in Japan.
MAIN FACILITIES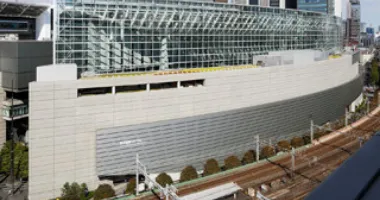 Tokyo International Forum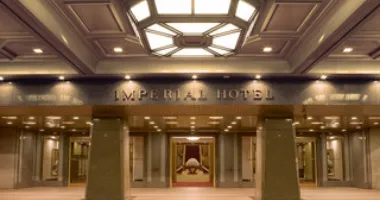 Imperial Hotel, Tokyo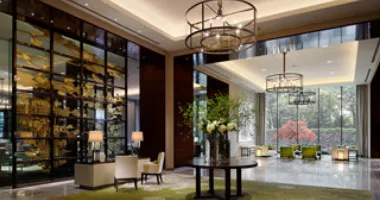 Palace Hotel Tokyo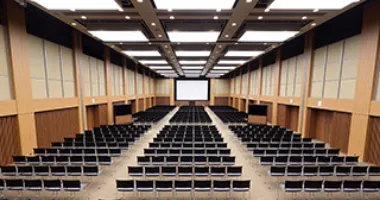 JP Tower Hall & Conference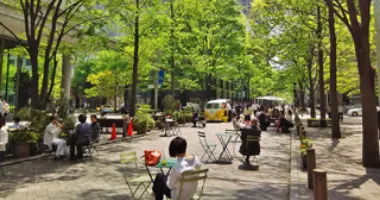 Marunouchi Naka-dori Street /
Otemachi Naka-dori Avenue
* Visit "DMO TOKYO / Marunouchi" FACILITIES page to find out more venues.
Unique venues in the area
FACEBOOK
Instagram