Tachikawa
Tachikawa is a compact, safe, and convenient city with various commercial, office, and hotel facilities. While the area around Tachikawa Station brims with energy, just a short stroll away is spacious Showa Kinen (Memorial) Park, with its open skies and lush greenery, a place where you can relax and forget the hustle and bustle of city life. Tachikawa culture is tremendously diverse, including academics, the arts, subculture, and sport. Tachikawa is a rare urban center that combines the functions of a city with nature and a variety of cultures.
Information for MICE Planners
Number of Convention Facilities
11
A range of hotels and meeting facilities are available within a ten-minute walk from JR Tachikawa Station. There are also many restaurants and shops, making it convenient for dining and shopping after conferences.
Number of Banquet Halls
22
The city offers banquet halls in multiple hotels and venues, most of which are located within a 10-minute walk from JR Tachikawa Station.
Number of Guest Rooms
1601
Many accommodations are within a 10-minute walking distance of JR Tachikawa Station. Showa Kinen Park is also easily accessed on foot from hotels.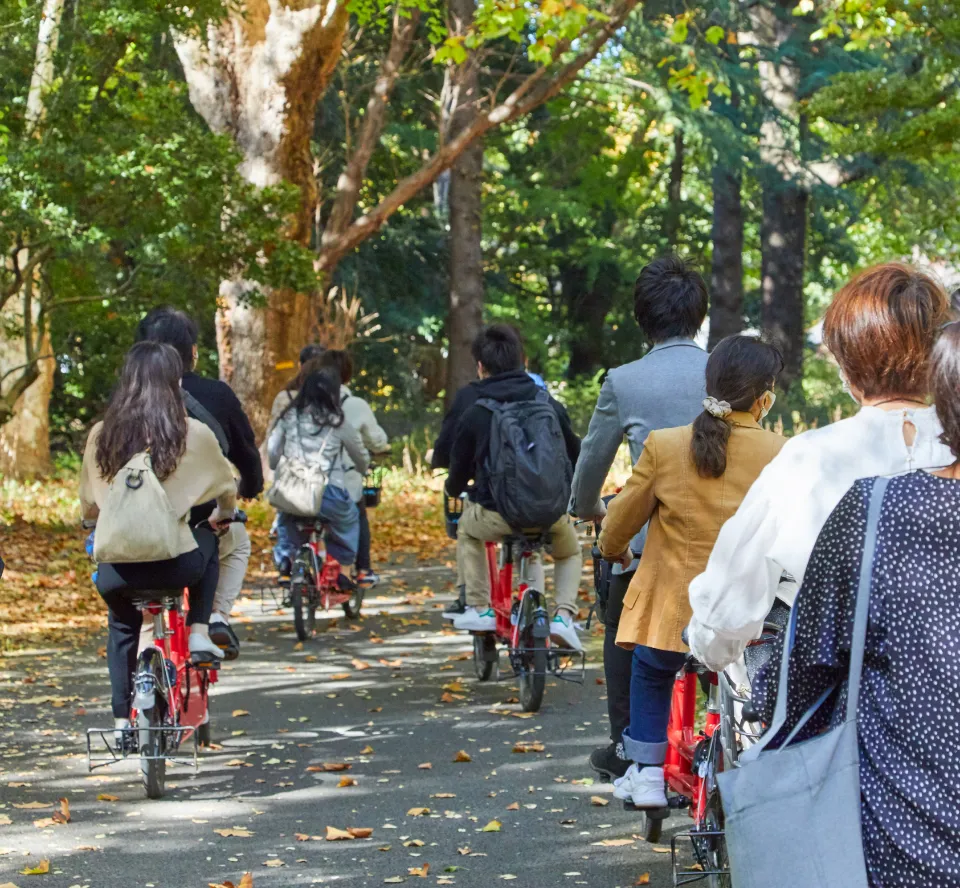 Team building tour in Showa Kinen Park
Team building sessions can be held at Showa Kinen Park, the largest urban park in Tokyo.
Tour participants break into groups and use a dedicated smartphone application to take elaborate team photos based on their mission and strengthen team communication skills.
All that is needed to participate is a smartphone.
The photos taken in the park are uploaded to the application and then nominated for various award categories. The winning photos and teams are announced at an awards ceremony.
Participants enjoy this invaluable event at Showa Kinen Park with its spacious grounds, colorful seasonal flowers, and attractive facilities.
Protecting Tokyo's Water Sources! SDGs Experience Tour
In this activity, participants pick up trash while rafting down Mitake Gorge in Tokyo's Ome City. The instructor, who leads them through the rough five-kilometer course from the upper to the lower reaches of the gorge, was the second-place winner of the World Rafting Championships.
No rafting experience is necessary, and participation is possible from age six.
As the river flows through its beautiful natural surroundings, it sweeps waste into the sea. 70% of the garbage found at sea is said to come from rivers, and this activity is a significant first step in achieving SDG 14, "Life below water," which aims to "conserve and sustainably use the oceans, seas and marine resources for sustainable development."
The activity is also great for team building, with each team lifting heavy garbage together while competing for the largest amount of collected waste.
After rafting, participants can soak in Okutama's hot springs, enjoy meals, and attend a seminar on local cuisine or Tokyo's water resources and environment in Okutama-ji, an onsen (hot spring) hotel.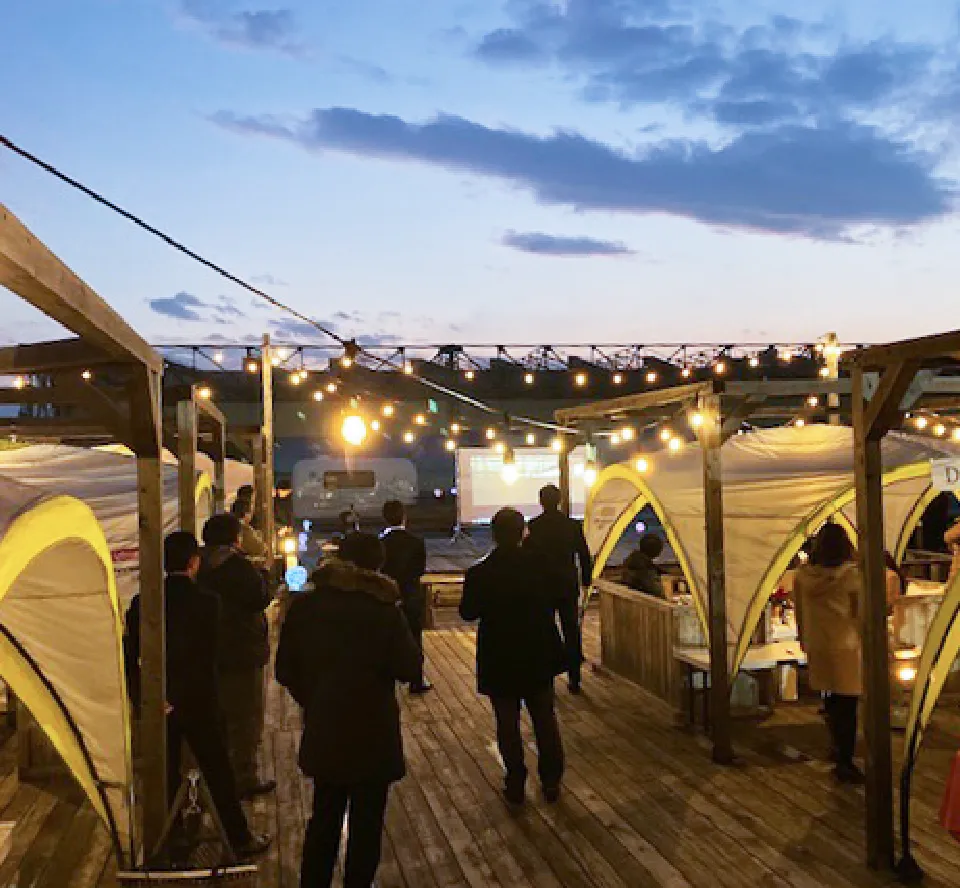 Tachikawa MICE excursion tour (half day)
A professor of the National Institute of Polar Research delivered a fascinating talk, followed by a short trip to the Polar Science Museum. The tour concluded with dinner at Japan's largest outdoor beach-themed venue, Tachihi Beach, which was specially decorated for the event.
Related Facilities