Shinagawa
Shinagawa boasts exceptionally convenient access to the Shinkansen (bullet trains) and other rail lines and provides direct access to Narita Airport and Haneda Airport.
A variety of banquet facilities are available for international conferences and corporate events, including one of the largest banquet halls in Tokyo. In addition to being home to unique venues, including temples and facilities with beautiful Japanese gardens, that are cultural assets, Shinagawa also offers a rich range of functions for after-event entertainment, such as restaurants, an aquarium, and other leisure and commercial facilities. Shinagawa's facilities use their network to cooperate as a one-stop shop, ensuring the success of business events.
Information for MICE Planners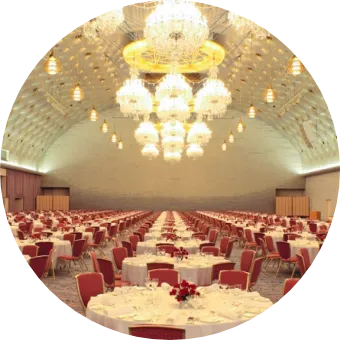 Number of Convention Facilities
24
(Approx. 28,573sqm)
Shinagawa is a traffic hub befitting its role as a southern gateway connecting Tokyo with the rest of Japan and the rest of the world. It can host conferences, provide lodging, and offer visitors cultural experiences that put them in touch with Japan's deep history. It has convention facilities of many sizes, as large as 2,397sqm.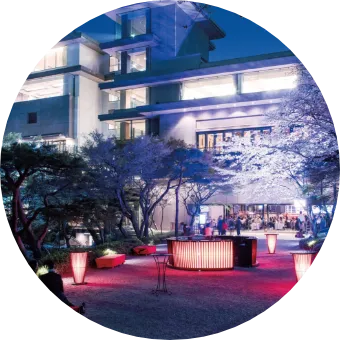 Number of Banquet Halls
111
Shinagawa's strength lies in its planning and production capabilities and does not end at the proposal of banquet/reception spaces. As a one-stop-shop, it covers everything, from lodging facilities to transportation and unique venues.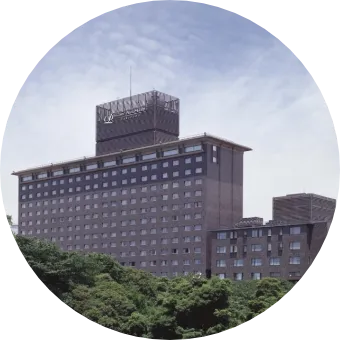 Number of Guest Rooms
6000
Shinagawa's wide variety of sophisticated accommodations provides space to reset and recharge. Nearby facilities include Japanese gardens, movie theaters, urban aquariums, and a lively shopping street always bustling with energy, welcoming visitors to experience Japan.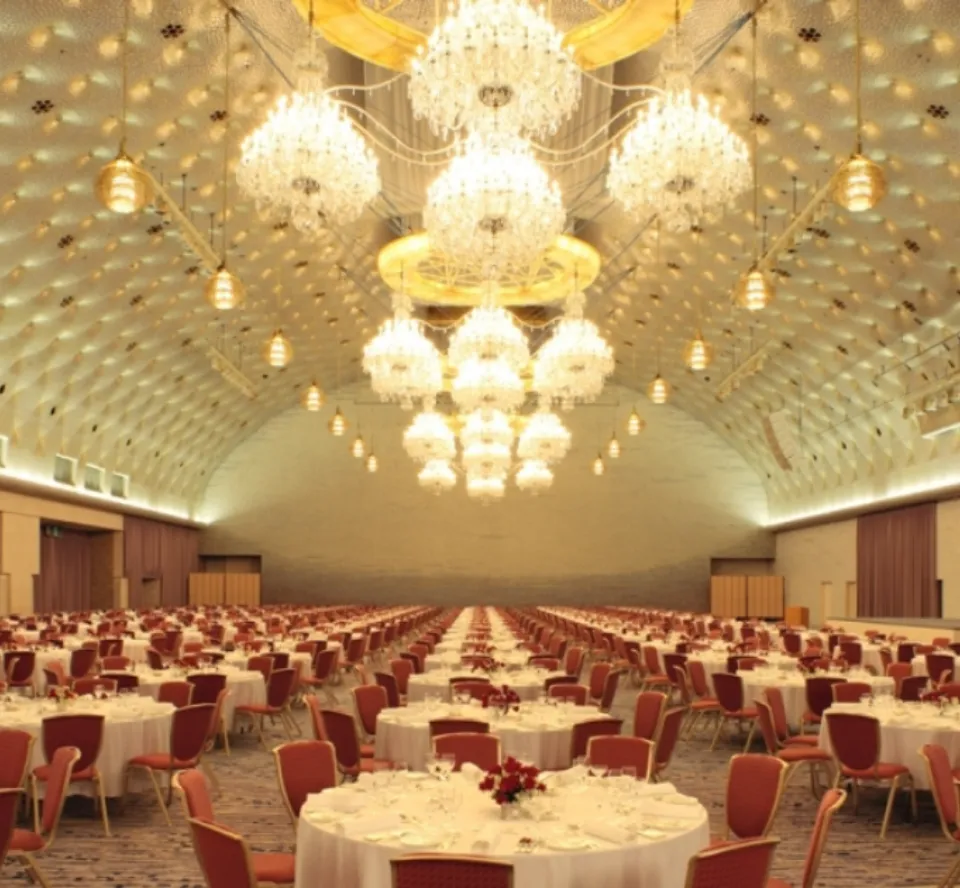 2017 Global Summit of Women
In May 2017, the Global Summit of Women, aimed at supporting female entrepreneurs, was held at Grand Prince Hotel Shin Takanawa. The Summit, an all-woman event, is organized each year in a different country. The 2017 event, hosted in Japan, brought together 500 women from foreign companies for four days of lectures and social gatherings. On the final day, an entire floor of Happo-en was reserved for a party to match up entrepreneurs, and 1,500 participants created valuable business opportunities.
The spacious Japanese gardens of Grand Prince Hotel Shin Takanawa and Happo-en also provided event participants with an excellent opportunity to experience rich Japanese culture.
Related Facilities
East Japan Railway Company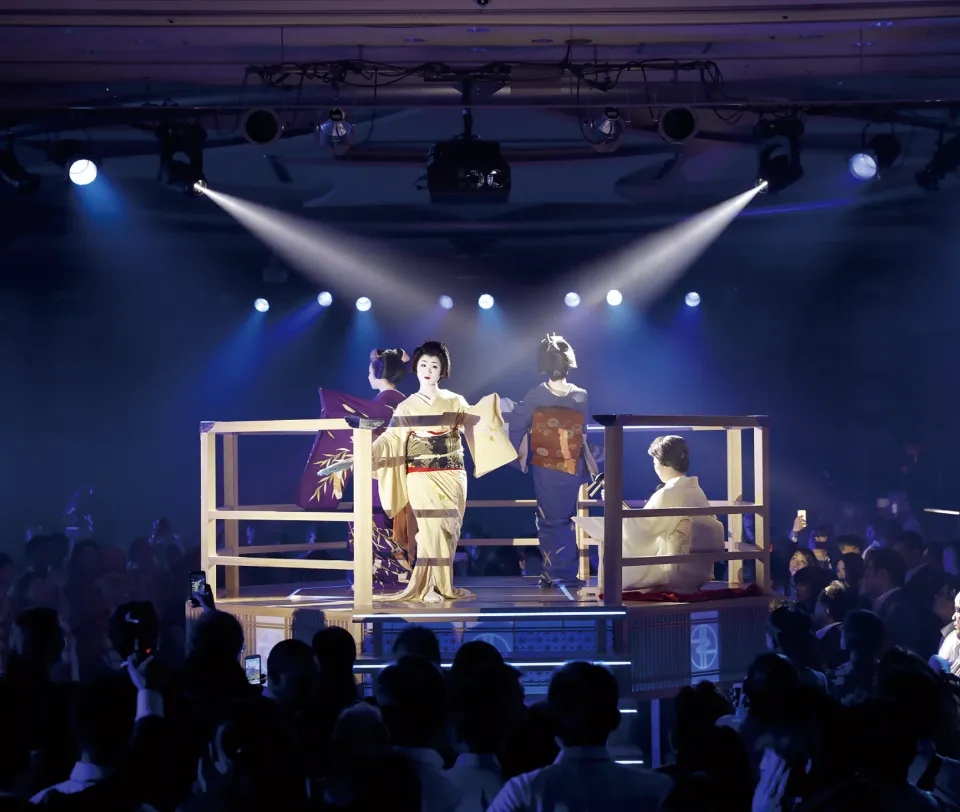 Open Stack Summit [Innovation at Happo-en]
The Open Stack Summit, an internet infrastructure conference and party, was held in Shinagawa in October 2015. This global event is held twice a year and attended by over 1,700 people. The Grand Prince Hotel Shin Takanawa and Happo-en were selected as venues because they enabled visitors to experience the history and culture of the hosting city.
Conference sessions were held for two days at the Hotel, followed by dinner at Happo-en.
The entire building was decorated as an izakaya (Japanese-style bar) for the first day, with attractions like taiko drumming, geisha performances, and a maid café. For the second day, the first and second floors were reserved for a samurai show, cosplay, and other activities where participants could experience Japanese culture, from the traditional to the modern.
Related Facilities
East Japan Railway Company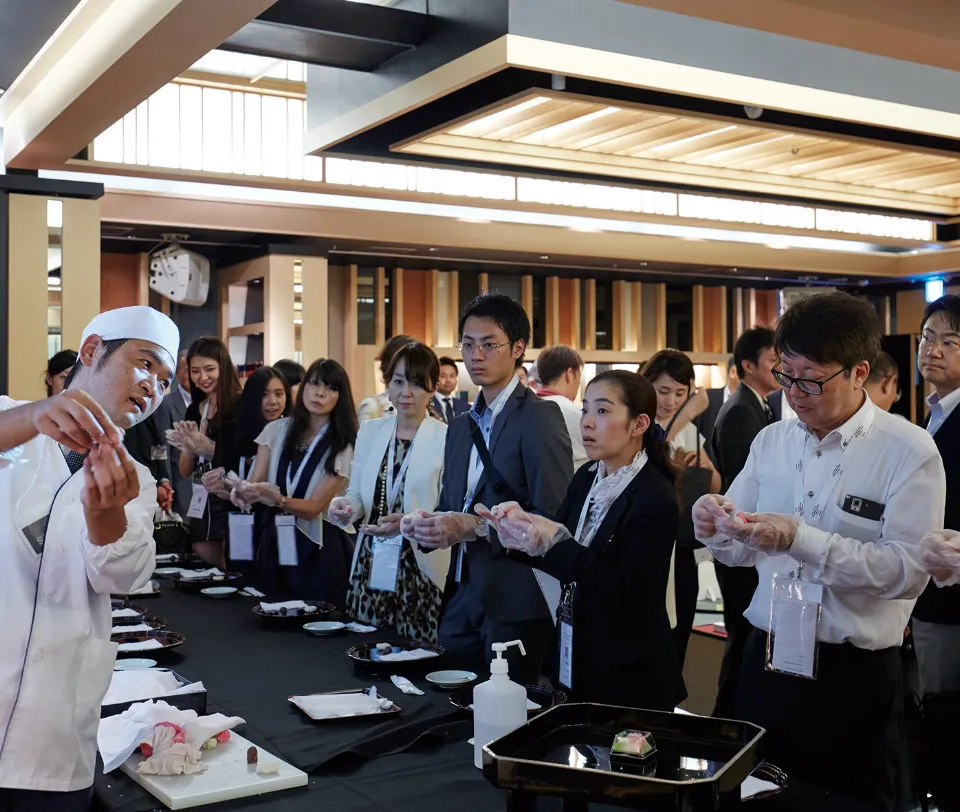 Presidents Forum
Roughly 500 CEOs and other executives from foreign companies gathered for this strategy forum in Happo-en. Breakout meetings were also held at other sites in the Shinagawa area.
Following the conference was a gala dinner in The Prince Park Tower Tokyo, which provided participants with a taste of Japanese culture. The dinner's theme was "Japanese Festivals," and attendees buzzed with excitement, enjoying the experience of a Japanese festival through Japanese cuisine, taiko drumming, and a Bon dance around a beautiful tower made by skilled furniture craftsmen.
Related Facilities
East Japan Railway Company
Main Facilities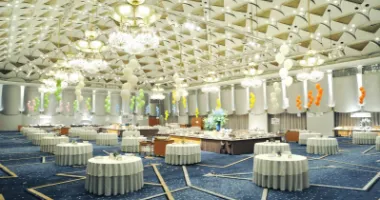 International Convention Center Pamir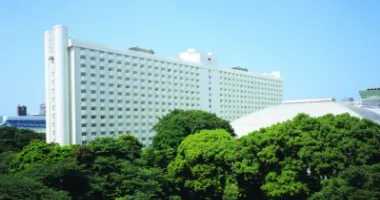 Grand Prince Hotel Shin Takanawa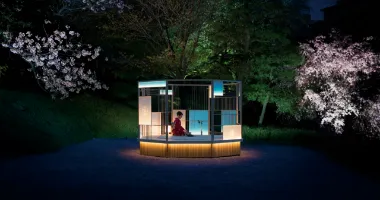 HAPPO-EN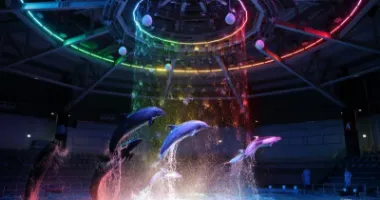 Maxell Aqua Park Shinagawa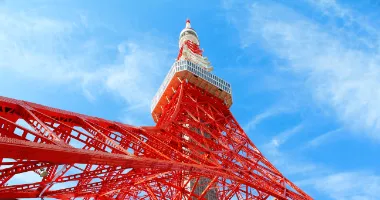 Tokyo Tower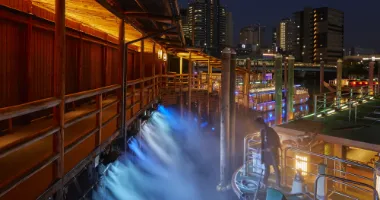 Funasei
Unique Venues in the area