Nihonbashi
Nihonbashi, which flourished as the center of Edo-era Tokyo, is a fusion of traditional and modern culture. In addition to its historical and cultural assets, it also has luxury hotels, convention and commercial facilities and offers traditional experiences for incentive tour visitors. The area is also a center for financial and pharmaceutical companies, so it can be used to hold a wide range of corporate and association business events. Nihonbashi provides a window to Tokyo's Edo-era past while serving as a center of new cultural creation meeting a wide range of MICE needs.
Information for MICE Planners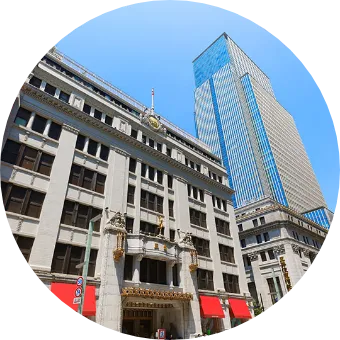 Number of Convention Facilities
05
(Approx. 3,787sqm)
From halls for hosting exhibitions to private meeting rooms, Nihonbashi has numerous large and small venues for handling all types of conferences.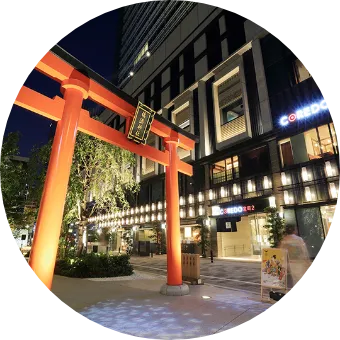 Number of Banquet Halls
01
Visitors can enjoy the area's refined atmosphere and the exceptional services available for events of all sizes, such as gala dinners and parties.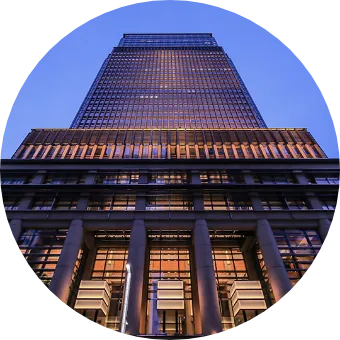 Number of Guest Rooms
443
The area's diverse accommodations range from luxury hotels to business hotels. It also provides direct subway access to Shibuya and Asakusa. Nihonbashi is within walking distance of Tokyo Station, so its optimal location makes it well-suited for various stays.
ECOEDO
At ECOEDO, visitors can experience Japan's traditional culture through the entire Nihonbashi area, and by taking in the sights and sounds of traditional yukata robes, lanterns, and wind chimes, they can see how the Japanese cool off in the hotter months. These typical summer sights trace back to the Edo era, between 1603 and 1868.
The shops that participate in the event offer discounts to customers wearing yukata. The event also features cool, summer-themed sweets, alleys where visitors can enjoy the tinkling of wind chimes, weekend summer festivals, and food stalls. With its traditional ways of enjoying the summer, Nihonbashi offers an unparalleled festive atmosphere.
Related Facilities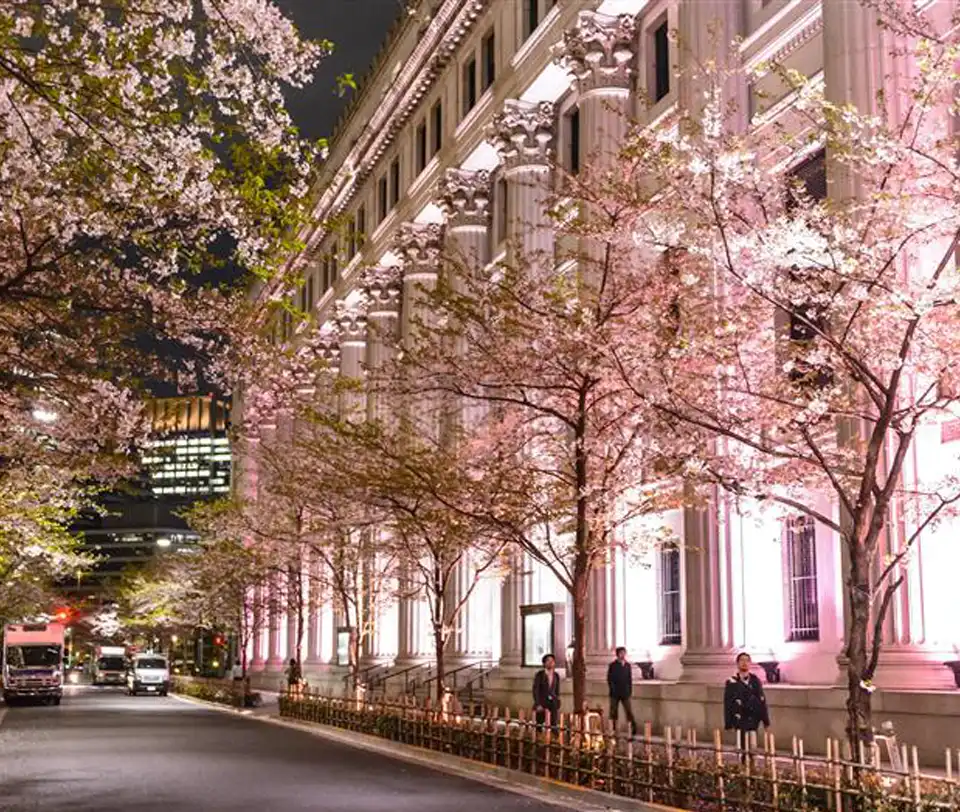 SAKURA FES NIHONBASHI
Several of Nihonbashi's famous areas, such as Edo Sakura-dori Street and Nihonbashi Sakura-dori Street, have "sakura" (cherry blossom) in their name. Japan's culture of dining while taking in the beauty of cherry blossoms flourishes here. At SAKURA FES NIHONBASHI, visitors enjoy a cherry blossom viewing experience that fuses Nihonbashi's history with modern elements. With art shows, illuminations, music festivals celebrating the coming of spring, cherry blossom-themed dishes, and more, the entire area holds events that allow visitors to enjoy the cherry blossom with all five of their senses.
Related Facilities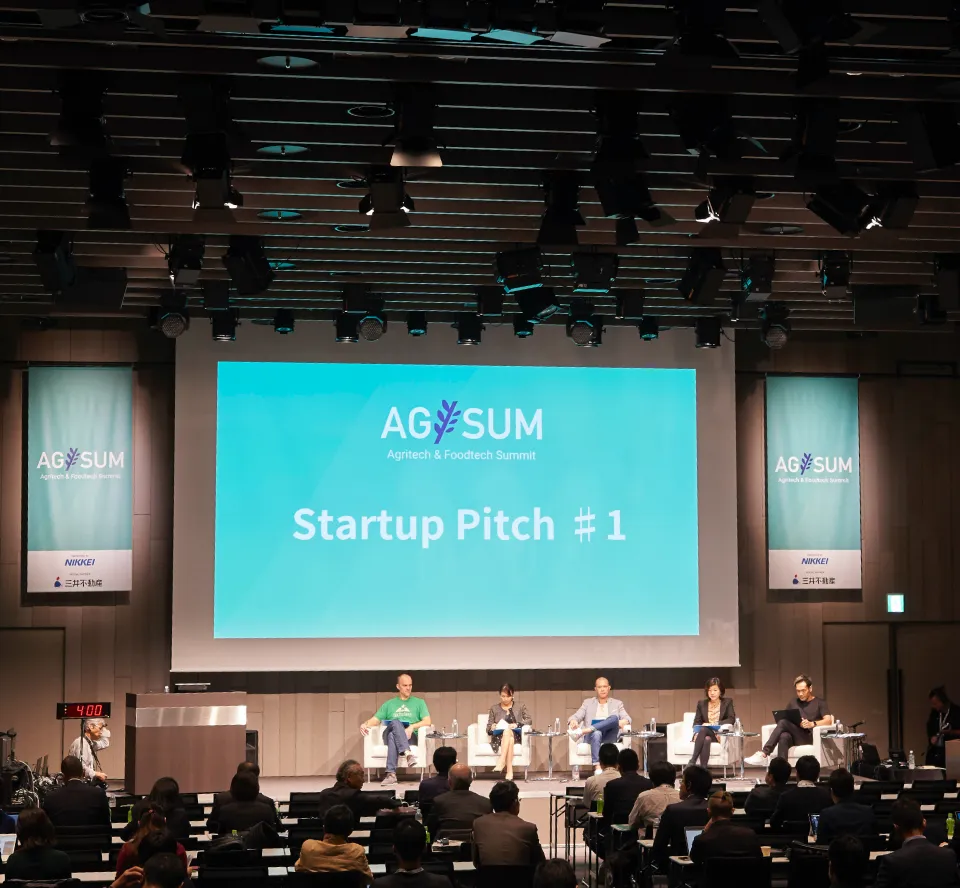 AG/SUM2019
AG/SUM is a global event that shines the spotlight on the frontlines of agritech, the fusion of agriculture and technology to help agriculture blossom into a growth industry. It was held for two consecutive years in Nihonbashi, in 2018 and 2019. This comprehensive convention included symposia that brought together startup creators and agricultural experts from Japan and overseas, an exhibition of companies developing state-of-the-art agritech products, and various networking opportunities. The convention's market was a community event held in a roof-covered 1,501sqm plaza and attracted not only event participants but also local workers and shoppers.
Related Facilities
COREDO Muromachi Terrace "Oyane Hiroba" (Roofed Outdoor Plaza)
Main Facilities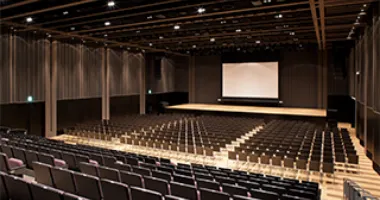 Nihonbashi Mitsui Hall
Address:5th floor, COREDO Muromachi 1, 2-2-1 Nihonbashi-Muromachi, Chuo-ku, Tokyo
URL:http://www.nihonbashi-hall.jp/ (Japanese)
TEL:+81-3-5200-3210 (Japanese)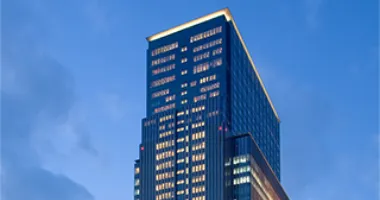 Mandarin Oriental Tokyo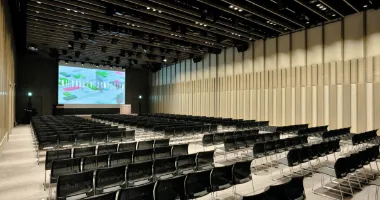 Muromachi Mitsui Hall & Conference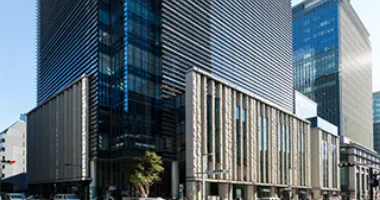 YUITO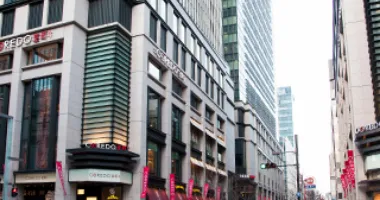 COREDO Muromachi
Unique Venues in the area