Marunouchi - Tokyo's commercial and cultural hub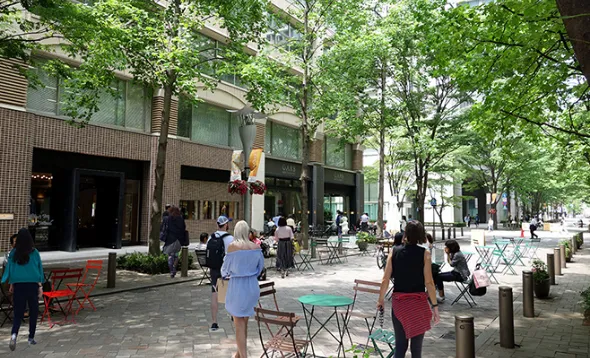 Otemachi Naka-Dori Street
Marunouchi is recognised as one of the top destinations for meetings and events in Tokyo as its appeal spans both industry and commerce as well as being a cultural hub. Domestic and international corporations have built headquarters across the area during recent decades, transforming it into a focal point of the Japanese economy. Alongside such high-calibre international business, demand for state-of-the-art meeting facilities has risen, and supply to meet it. As a result, event organisers can be assured it will be no trouble to create a unique and memorable experience for delegates. The area benefits from a huge amount of accommodation, truly exceptional venues and world-class resources, all within the heart of the city.
Sitting between the Imperial Palace, the Ginza District and Tokyo Station, Marunouchi is one of the most accessible places in Japan. International delegates arriving to Haneda or Narita (Tokyo's two major airports) can enjoy short transfer times of 30-60 mins and those who arrive by train can find themselves arriving right into the centre of the capital. The public transport system is frequently regarded as the best in the world and Marunouchi is perfectly situated for organisers and delegates to have convenient and flexible access from all over Japan.
A vast collection of unique venues is showcased by the Marunouchi Area. Wide-open public spaces are prominent and a popular choice for event planners. This includes streets available to be cordoned-off and the substantial gardens that surround the Imperial Palace. It is typical for events in Marunouchi to be integrated across a few venues close to each other. Not only does it better accommodate larger groups, but it also rewards delegates with the opportunity for broader experiences of what Tokyo has to offer during their stay.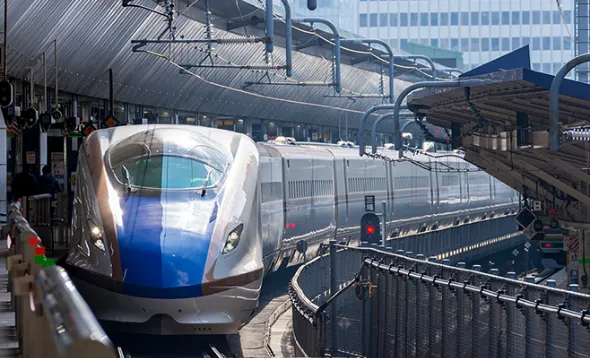 Shinkansen (Tokyo Station)
There are countless inspiring venues within Marunouchi and new, innovative ways to utilise them are constantly emerging. Here are two examples of the area's capabilities:
Event organisers looking for a more contemporary facility should have the Tokyo International Forum (TIF) as a top choice. Visited by more than 20 million people a year, it houses several attractions for attendees including a ground-level plaza, a symbolic glass atrium, numerous shops, restaurants and even an art museum. TIF is one of the biggest conference centres in Japan and hosts 5,000 events each year within its eight conference halls and 34 meeting rooms.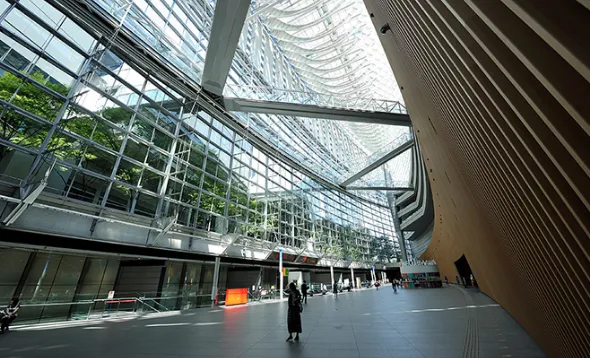 Tokyo International Forum (TIF)
Tokyo Marunouchi Bon Odori, one of the biggest Summer Festivals in Tokyo, is held in Gyoko-Dori beside Tokyo Station. It is a celebration of traditional Japanese performance culture including Bon Odori dancing, attracting 20,000 to 40,000 visitors every year. Locals and tourists alike are encouraged to join in with celebrations and, as the work day finishes, employees from across Marunouchi leave their offices and head straight to join-in with the dancing. There is also ample opportunity for visitors to sample street-food from stands alongside displays and performances. The festival is a spectacular way to be immersed into some authentic Japanese culture, made possible by making use of a practical, yet extraordinary location.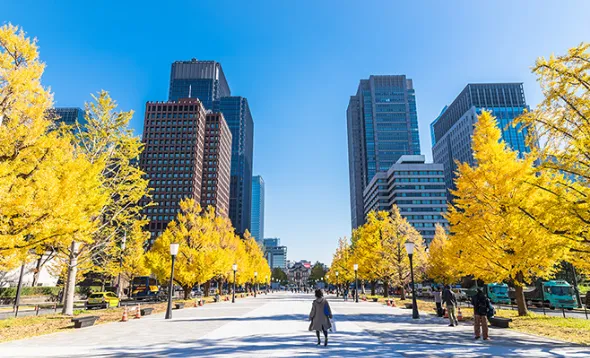 Gyoko-Dori Street
Marunouchi's blend of luxury and tradition makes it an ideal destination choice for any event organiser. The abundance of sophisticated facilities appeals greatly to business-focused events whilst many iconic, historical venues sit nearby; all of which are easy to integrate into event itineraries and excite delegates while breaking away from the norm. Equally, a wealth of gardens and public spaces provides lots of opportunity for attendees to relax and de-stress, away from other commitments. So, for organisers looking to deliver an exceptional experience for delegates alongside the chance to be immersed into some genuine Japanese culture; Marunouchi is the perfect destination.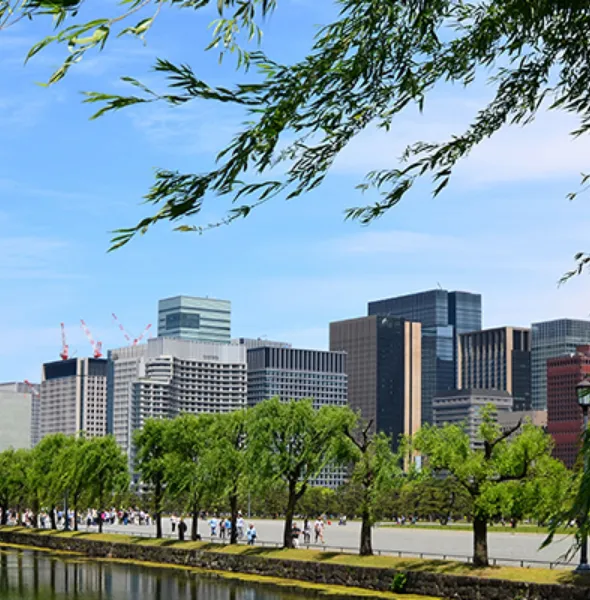 Otemachi Building (from the Imperial Palace)