Tachikawa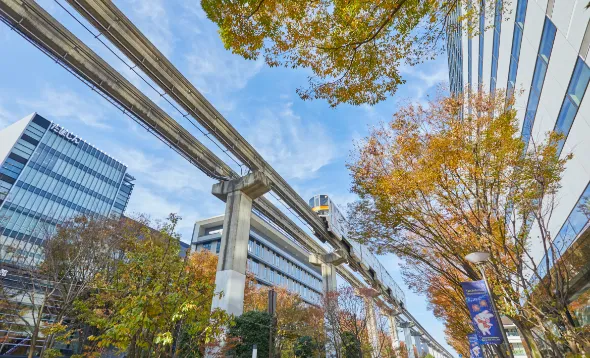 Located in the west of Tokyo, Tachikawa is highly accessible. It is a compact city, so it's suitable for hosting events of all sizes, and it is especially popular for academic society meetings and corporate conferences.
Tachikawa has modern commercial areas and world-class convention facilities, but it's not just another urban area. It also has many open spaces, such as Showa Kinen (Memorial) Park, providing the perfect balance of city and nature, where one can achieve harmony between mind and body.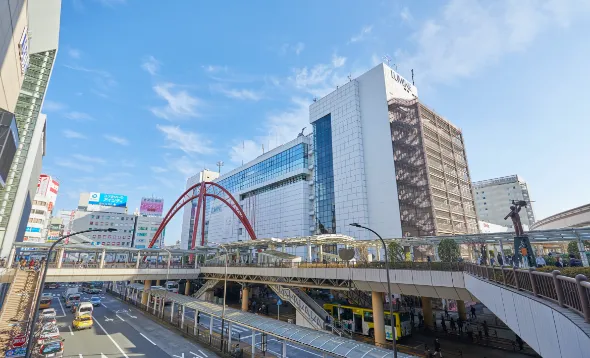 Center for national research labs and associations
Many key national research institutions and associations are concentrated in Tachikawa, making it ideal for academic conferences and council meetings. Renowned experts can be approached by the public and private sectors as local ambassadors to provide content that further enriches business events. Tachikawa is home to the following research institutes:
National Institute of Polar Research
National Institute for Japanese Language and Linguistics
The Institute of Statistical Mathematics
National Institute of Japanese Literature
Tachikawa has numerous enterprises in the construction, wholesaling, and financial sectors. Part of the reason that Tachikawa was selected by such a broad range of research institutions and industry members is its rich selection of modern meeting and infrastructure facilities.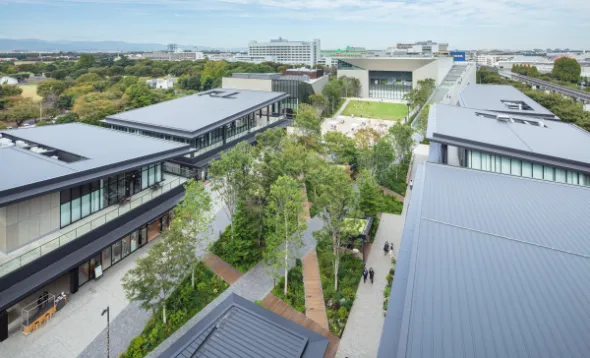 Tachikawa also has a unique area known as "Green Springs." Green Springs advances new workstyles and lifestyles so people can enjoy better physical and emotional health. Green Springs also encompasses the innovative Sorano Hotel, which has a distinctive rooftop infinity pool and bar, and the Tachikawa Stage Garden, a next-generation entertainment venue with connected indoor and outdoor stages that can accommodate up to 2,500 people. A variety of office environments, stores, and restaurants are also available to meet the diverse needs of visitors and local residents.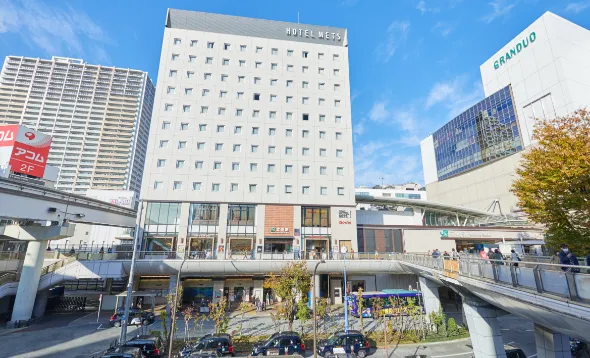 In addition to this new area, Tachikawa also has Palace Hotel Tachikawa, Hotel Emisia Tokyo Tachikawa, and Hotel Nikko Tachikawa Tokyo. The Tachikawa area is perfect for a wide range of events with 300 to 500 participants.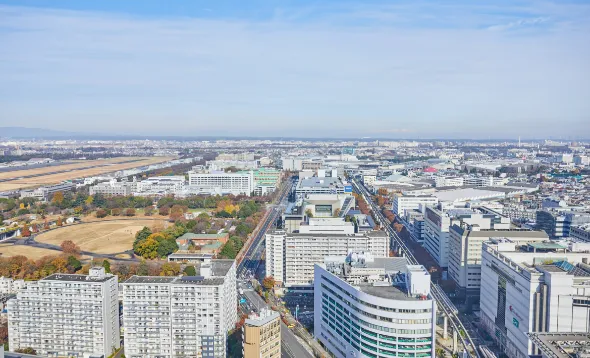 Well-developed infrastructure and event opportunities
To support the commercial aspects of conferences, Tachikawa has a broad range of facilities and infrastructure for holding leisure, cultural, and sporting events. At Showa Kinen Park, with its traditional Japanese farms and gardens, visitors can enjoy the changing seasons through the park's cherry blossoms, tulips, poppies, hydrangea, sunflowers, and autumn foliage. There are events tied to Japanese culture and the seasons, and visitors can experience traditional culture, such as a tea ceremony in the beautiful Japanese garden. The park's open spaces can be used to their fullest for team building or physical activities, opening tremendous potential for creative event planners
Arena Tachikawa Tachihi regularly holds large sporting events like the 2018 Toray Pan Pacific Open tennis tournament. Due to technological advances and the growing interest in attractive digital environments for residents and visitors, Tachikawa is also carrying out redevelopment to turn it into an e-sports center. Expectations for the area continue to reach new heights.
Like other parts of Tokyo, Tachikawa is exceptionally safe and easy to access.
In addition to being easy to reach from within Japan, it is just one hour from Haneda Airport for international visitors.